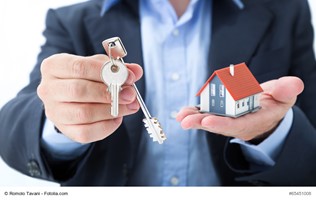 It generally is a good idea to bring your A-game to the home selling journey. Because if you fail to put your best foot forward, it may take many weeks or months to stir up interest in your residence.
Ultimately, there are lots of things that you can do to generate interest in your home, such as:
1. Bolster Your Home's Curb Appeal
Your home only gets one chance to make a positive first impression on buyers. If your residence boasts exceptional curb appeal, your house is sure to make a great first impression.
Typically, upgrading a house's curb appeal can be quick and simple. Performing lawn care tasks like trimming the hedges and removing debris from walkways is ideal. Also, you may want to fix any cracked or damaged home siding.
If you need help with home exterior enhancements, you can always reach out to local professionals for assistance as well. By hiring home improvement specialists, you can bolster your residence's curb appeal without delay.
2. Set an Aggressive Initial Asking Price
The initial asking price you set for your home can have far-flung effects on the house selling journey. If you establish an aggressive initial asking price for your house, you could accelerate the home selling cycle.
To determine the best price for your home, it may be beneficial to conduct an appraisal. Thanks to an appraisal, you can receive a property valuation that you can use to help you decide how to price your house.
In addition, you may want to perform an inspection before you list your residence. After an inspection, you'll receive a report that details any underlying problems with your house. You then can use this report to prioritize home repairs and complete property upgrades so you can get the best price for your residence.
3. Work with a Real Estate Agent
A real estate agent knows what it takes to sell a home as quickly as possible. At the same time, a real estate agent understands how to help a seller maximize his or her house sale earnings. Thus, a real estate agent can provide insights and recommendations that allow you to achieve your desired home selling results.
With support from a real estate agent, you can receive expert guidance as you navigate the home selling journey. A real estate agent will work with you throughout this journey and ensure you can get the help you need to succeed. Plus, a real estate agent will respond to any of your home selling questions and teach you everything you need to know about selling a residence.
When it comes to selling a home, it is important to work hard to accomplish your goals. If you take advantage of the aforementioned tips, you can bring your A-game to the home selling journey. As a result, you can boost the likelihood of enjoying a memorable house selling experience.