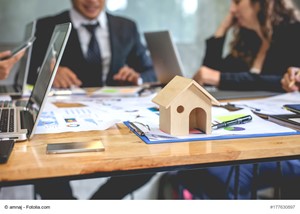 Selling your house should be a quick, seamless task. Yet the home selling journey varies based on a number of factors, including the condition of a seller's residence and the current state of the housing market. And if you fail to plan ahead for the home selling journey, you may struggle to achieve your desired results.
There are several things that you can do to simplify the house selling journey. Now, let's take a look at three tips to help you streamline the home selling process.
1. Craft a Home Selling Strategy
A home selling strategy is pivotal for any property seller, at any time. If you know what it takes to sell your residence, you can take the necessary steps to ensure success at each stage of the house selling journey.
Think about why a buyer may want to purchase your residence and craft your house selling strategy accordingly. Because if you understand the buyer's perspective, you may discover unique ways to help your house stand out from the competition. As a result, you could boost your chances of enjoying a fast, profitable home selling experience.
2. Establish a Competitive Initial Asking Price
The initial asking price for your home can make a world of difference. If you set an initial asking price that is too high, for example, buyers likely will shy away from your home. On the other hand, if your initial asking price is too low, you risk selling yourself short during the property selling journey.
Analyze the prices of available houses that are similar to your own in your city or town. Furthermore, it may be beneficial to look at the prices of recently sold homes in your area. Once you review this housing market data, you'll be better equipped than ever before to establish a competitive initial asking price for your residence.
3. Hire a Real Estate Agent
Let's face it – navigating the home selling journey on your own may prove to be difficult. As such, a real estate agent is a must-have, particularly for a home seller who is unsure about how to navigate the property selling journey. If you have a real estate agent at your side, you can receive comprehensive assistance at each stage of the home selling cycle.
A real estate agent will help you craft an effective property selling strategy and determine the optimal initial asking price for your residence. He or she also will showcase your residence to prospective buyers, help you review offers to purchase your home and negotiate with a buyer's agent on your behalf. And if you ever have concerns as you navigate the home selling journey, a real estate agent is available to respond to them.
When it comes to selling a home, it is important to do whatever you can to keep things simple. Thanks to the aforementioned tips, you can move closer to selling your home and maximizing your house sale earnings.