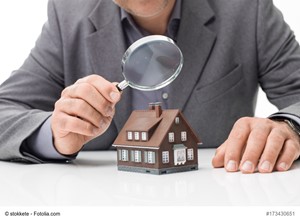 If you intend to add your residence to the real estate market, you should try to differentiate your house's weaknesses and strengths. That way, you can plan ahead for the home selling journey and make myriad house improvements before you list your residence.
Now, let's take a look at three tips to help you identify your house's weaknesses.
1. Analyze Your Home from a Buyer's Perspective
Oftentimes, it helps to take an objective view of your house and consider why a buyer may choose to purchase your residence over others. At the same time, you may want to think about why a buyer may shy away from your residence too.
By analyzing your house from a buyer's perspective, you may be better equipped than ever before to identify potential home problems. Then, you can take the necessary steps to address these issues. And as a result, you can boost the likelihood of enjoying a fast, profitable home selling experience.
2. Perform a Home Inspection
A home inspection may be worthwhile for a home seller, and for good reason. Conducting a house inspection enables you to receive in-depth insights into your home's condition that you may struggle to obtain elsewhere. And with a house inspection report in hand, you can prioritize home improvement projects accordingly.
Of course, if you decide to conduct a house inspection, you should hire a qualified home inspector. Perform a comprehensive search for home inspectors in your area, and you're sure to find plenty of great options. If you choose a home inspector who possesses lots of industry experience and a sterling reputation, you can conduct a house inspection and gain the insights you need to upgrade your house.
3. Employ a Real Estate Agent
If you are unsure about how to promote your residence to prospective buyers, there is no need to panic. Because if you hire a real estate agent, you can get the help you need to showcase your residence to the right groups of potential buyers.
A real estate agent is a home selling expert who is unafraid to be honest. Thus, he or she can provide unbiased home selling recommendations and suggestions and ensure you can upgrade your residence in no time at all.
Let's not forget about the assistance that a real estate agent can provide throughout the home selling journey, either. A real estate agent will help you craft an effective home listing, set up home showings and open house events and keep you up to date about any offers to purchase your residence. Plus, if you have concerns or questions as you navigate the home selling journey, a real estate agent is ready to respond to them.
For those who want to achieve the best-possible results during the home selling journey, it helps to identify a house's weaknesses as quickly as possible. Thanks to the aforementioned tips, you can immediately identify any home weaknesses and address such problems early in the home selling process.