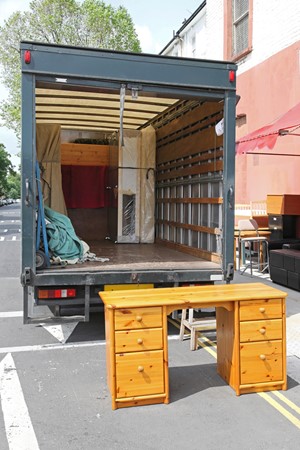 Renting a one-way moving truck will save you a lot of money when you consider the massive cost of hiring moving professionals. Based on the location of your new home, you could save a substantial amount of money by taking this option.
Fortunately, there are several one-way moving trucks to choose from whenever you are relocating to your new home. Regardless of the location of your new home, there are one-way moving companies that will meet your needs. Below are some about one-way truck rentals that you need to know:
U-Haul
The U-Haul rental truck provides a wide range of options to make the truck efficient, easy to load, and drive. The vehicles from U-Haul are lined with 'rub-nails' for extra protection of your furniture when in transit. The rental rate of U-Haul depends majorly on truck size, the point of origin, place of destination, and the moving date. You are expected to complete your move within a specified number of days. If you have not completed your packing within the set number of days, you can purchase extra days at $40 per day.
The U-Haul's 10 ft moving trucks are the ideal choice for smaller moves. Students, young couples, and singles moving from one tiny apartment to another can make use of this one-way truck. Some features of U-Hauls rental trucks are:
- Air conditioning
- Automatic Transmission
- Gentle ride suspension
- Fuel Economy
- Driver's Side Airbag
Penske
Penske is a rental company that provides round-the-clock roadside assistance, half-day rentals, flexible cancellation and reservation policies, and unlimited miles on one-way rentals. The company has a reliable, neat, and fuel-efficient truck that is always ready to move at pick-up time. It is worth knowing that they do not require a deposit for one-way reservations. Here are some features of Penske rental trucks:
- Not towing Compatible
- Air conditioning
- Translucent roof and interior lighting
- AM/FM radio, AUX or USB input
- Automatic transmission
Budget
If you are tight on budget and you need the rent a one-way truck, the Budget Truck Rental can be your perfect choice. While the cost of renting a truck might be comparatively less, the company does not offer many pick-up and drop-off locations like U-Haul. Budget provides damage waivers, customer's roadside assistance, and personal accident cargo insurance. Other details of Budget rental truck are:
- Power Steering
- Tie Down Slats
- Power Brakes
Asides giving you total control, one-way truck rental is also a budget-friendly option. The moving companies and the features of their trucks offered above will provide you with the vital information that you need to know before you opt for one. Call your local trucking company for more details.