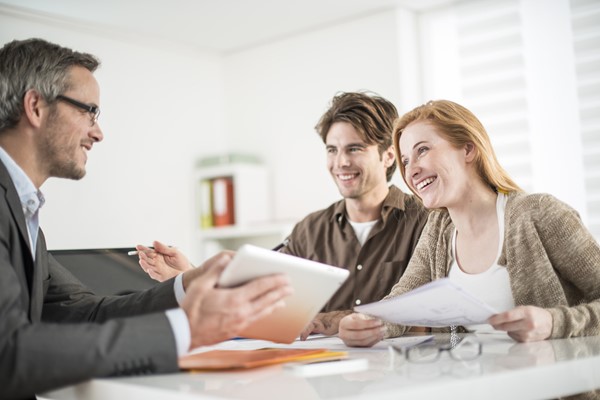 Locating the perfect real estate agent can be a difficult task, as it is usually hard to settle on someone that you can trust with such a big life decision. But, once you have discovered one, it would be useful you make sure your relationship stays sweet.
So, maintaining a professional relationship with your real estate agent tells a lot about your character. After all, a peaceful relationship with them will help you in the future. They maintain a comprehensive network of people that can help you with home repairs when buying and selling homes, or even refinancing your mortgage.
Good real estate agents are busy, so how can you get yours to stick around after the end of the contract? Here are several ways you can maintain a good relationship with them. 
1. Maintain a high level of trust
When you are building a relationship with your agent, it can be easy to focus on trusting them and forget that it works both ways. For an agent-client relationship to stay successful, trust from both sides needs to be present from the start and maintained until the very end.
As a homebuyer, you recruit an agent to work for you and represent you in locating and purchasing a home. They can help you best if you give them complete information about what you are looking for and whether or not you can qualify for the mortgage. They also give you their best advice to help in the decision-making process, but if you are following conflicting advice from someone else, your agent will find it challenging to help you. Your agent needs to be able to trust that you are not going to undermine their ability to get you into the home that is best for you.
As a home seller, you need to be honest with your agent about the amount your willing to accept for the property, and about any liens or issues that might impede the sale.
2. Be respectful of their time
Good agents are busy agents. You are not their only client. So, make sure to meet them at agreed times to look at properties. They may have other showings scheduled for that day, so lack of accountability on your part affects more than just you and them. And if you like a home and are considering making an offer, let them know so that they can be prepared to get your offer in as soon as possible. 
When selling, vacate your property when they have a buyer ready to look at it. Yes, it may be somewhat inconvenient for you, but accommodating the buyer will get your home sold. It also shows your agent you are serious about selling.
3. Maintain open-mindedness
Your agent may present you with options you've never thought about, so keeping an open mind might get you that perfect home you didn't even know was available or it might sell your home in a way you couldn't have imagined. Also, legally, your agent cannot dissuade you from buying in a particular area or making an offer on a specific home, but they can point out the amenities or lack thereof in a neighborhood or suggest that you get a home inspection first. And they can use your checklist to point out if a home meets your stated needs.
When selling, they cannot insist you accept an offer, but they can explain what the market can bear in terms of pricing and give you a realistic picture of what you can expect to receive.
Follow these helpful tips, and you will be on your way to creating a great and healthy relationship with your real estate agent.