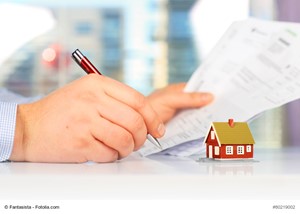 A home seller may face a variety of dilemmas as he or she tries to get the best price for a residence. However, a seller who prepares for potential problems may be better equipped than others to enjoy a fast, profitable property selling experience.
Now, let's take a look at three tips to help you get ready for potential home selling dilemmas.
1. Upgrade Your Residence
You may believe your residence will sell quickly, but the housing market offers no guarantees. Fortunately, if you allocate time and resources to upgrade your residence, you could differentiate your home from comparable houses in your city or town.
Removing clutter will make it easy for you to show off the true size of your home's interior to prospective buyers. Furthermore, you should clean each room of your home. If necessary, you may want to hire a professional home cleaning company too.
Don't forget to trim the hedges, mow the front lawn, repair cracked or damaged siding and perform other home exterior upgrades, either. If your home boasts amazing curb appeal, potential buyers may fall in love with your residence as soon as they see it.
2. Establish a Competitive Initial Asking Price for Your Home
If your home's initial asking price is too high, you risk alienating potential buyers. But if you analyze the real estate market closely, you can use housing sector data to establish a competitive initial home asking price.
Take a look at the prices of recently sold houses in your city or town, as well as the prices of available residences that are comparable to your own. This information provides a glimpse into the current state of the housing market and can help you determine how to price your residence.
It may be beneficial to conduct a home appraisal as well. In fact, a home appraisal report includes a property valuation that you can use to set a competitive initial asking price for your residence.
3. Collaborate with a Real Estate Agent
A real estate agent understands what it takes to sell a home in any housing sector, at any time. As such, he or she can offer expert guidance to help you identify and overcome home selling dilemmas.
Oftentimes, a real estate agent will meet with you, find out why you want to sell your house and craft a personalized home selling strategy for you. He or she next will list your residence and promote it to prospective buyers. And if you receive an offer to purchase your house, a real estate agent will help you determine how to proceed with this proposal.
A real estate agent also is ready to provide immediate responses to your home selling concerns and questions. That way, you can receive plenty of support as you navigate the home selling journey.
Ready to add your house to the real estate market? Use the aforementioned tips, and you should have no trouble addressing potential home selling dilemmas and enjoying a seamless property selling experience.