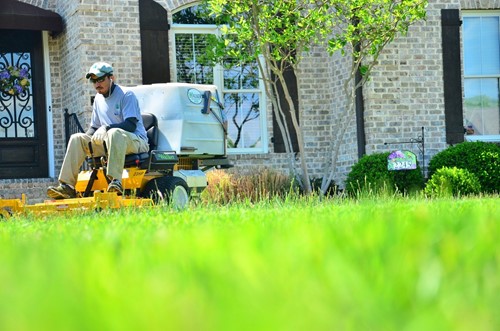 If you buy a townhouse or condo, you'll find that you're more than likely a member of a Homeowners Association, or HOA. What that means, in a nutshell, is that you, along with everyone else in your community, own the exterior of the buildings and the common areas. If your roof fails, it's everyone's problem, and if someone else's roof fails, it's your problem too. Sometimes a development of detached houses have an HOA as well.
Here are some of the advantages and drawbacks.
Pros of HOAs
There's less work done by you and more hired by the association. You don't have to own a lawnmower. Exterior building maintenance, landscaping and gardening all happen while you are off at work, relaxing indoors or enjoying the pool.

You may have amenities you couldn't afford as an individual homeowner, such as a swimming pool, a clubhouse and workout facilities. Some HOAs even sponsor social events and hobby clubs.

HOAs have rules that keep up appearances. You don't have to worry about your neighbors letting their weeds grow or keeping junk cars by the curb.

Most insurance costs – building exteriors and common areas -- are borne by the association. You need to insure only for the interior of your unit. In addition, garbage removal, cable TV and some utilities may be covered by the HOA, which might negotiate a better rate.
Cons of HOAs
Somebody has to pay for the amenities and for the upkeep work you're not doing, and that somebody is you. Payment comes in the form of HOA fees, usually due monthly or quarterly. Fees are set by the association board and can be raised at any time. If there is an unplanned expense, the board can make an assessment. If you don't pay your fees and assessments, you are subject to all kinds of penalties up to and including foreclosure.

HOAs have rules. A lot of them: the color of your exterior, where you park, the number and size of your pets, outside antennas, the color of your curtains and what you can put on your balcony may all be subject to regulations. Home businesses can be disallowed. Motorcycles and trucks with logos may be forbidden. Many have restrictions on how often you can sublet and who you can rent to.

Like your state or country, the association is governed by elected representatives, and the board can govern well or poorly. If you don't like what they're doing, your recourse is to elect someone else or run for the board yourself. Managing an individual home is difficult, and managing a community of homes raises even more issues.
Should I Buy a Home with an HOA?
Know what you're getting into before you sign the purchase agreement. Understand the fees and assessment. Get a look at the revenue and expenses. In particular, see if the reserve fund is adequate. Roofs eventually need replacement and swimming pools need refurbishing, and if there's no money being set aside, one day there'll be a massive assessment.
In general, an HOA means you have less work but less individual control. If you're comfortable with that, an association can be right for you.